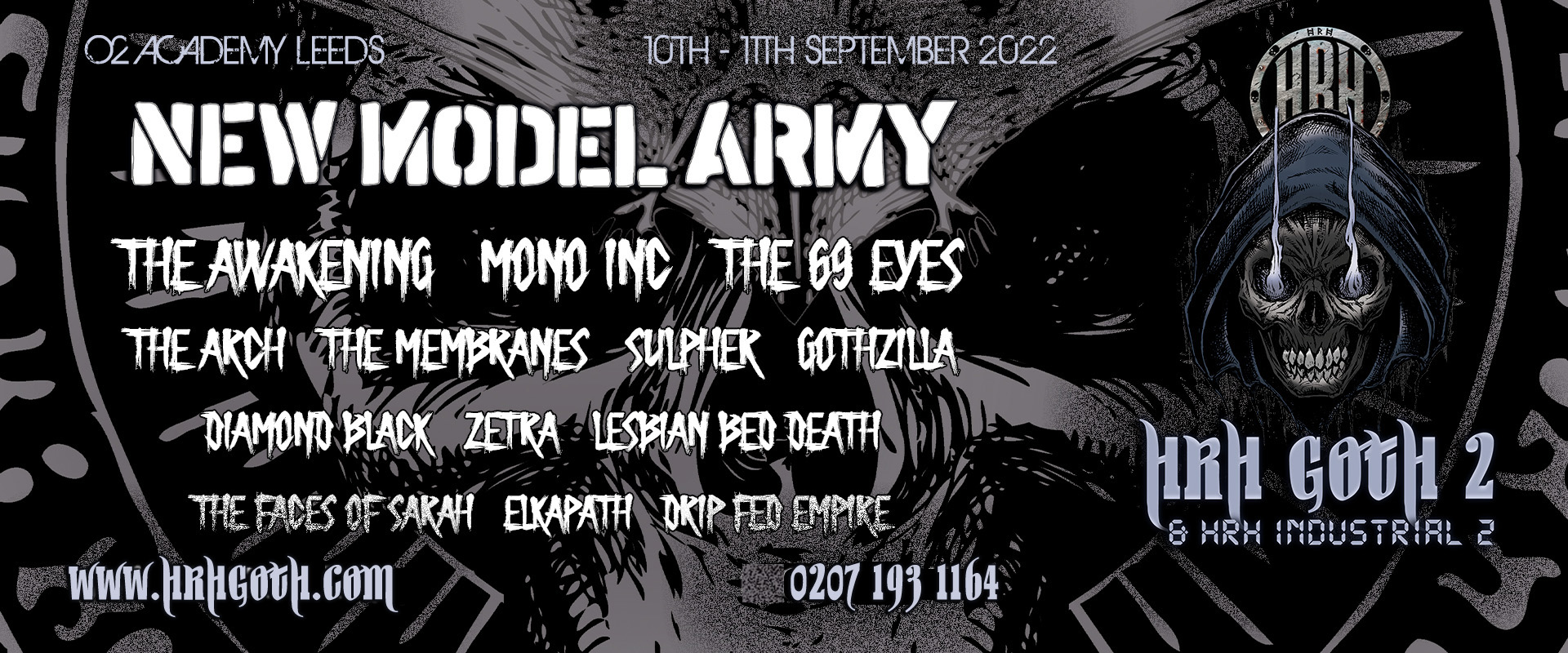 HRH Goth Featuring HRH Industrial Prepares for It's Second Showcase – Back By Popular Demand!
When our HRH Legions pushed for a HRH Chapter of Goth & Industrial music, we set our algorithms rolling for 18 months to identify what this dark theatre of music would produce & evolve into, for this all new HRH brand experience.
Taking a sub culture like Goth which has spawned from offshoots of the post-punk and dark-wave genres and mixing it, with the abrasive and aggressive fusion's of Rock & electronic music known as Industrial, we can start to envisage the scope & direction of a cleverly programmed musical journey that takes in both sub genres.
HRH, which is Europe's undisputed leader in residential music experiences, delved deeper and discovered that the more we unravelled, the more we felt, that this was an under serviced market, with multiple acts not seeing the dark masses of fans within the UK shores.
Following a roaring response to the launch of HRH Goth, this highly-sort event will be possessing the O2 Academy Leeds for its second showcase of some of the best Goth and Industrial sounds around. It's only one venue next year as the monstrous lineup that's coming in can only do one date. What that does mean is there are 5000 HRH Goth attendees this year from afar trying to all get into a venue with 2.3k tickets only.
One Venue. Two Days. One Monstrous Line-Up.
We're reaching out around the world, for those who like to express themselves, immerse themselves in two highly credible genres of music and feel the energy when sharing it with people of a similar mind set.
This is your destination, your call, your escapism, come and feel the full Dark Wave of HRH in this brand new, highly-sort-after experience!
All Aboard
HRH Watch Tower